The US in 1973 . . .  
The US pulls last troops from Vietnam in March
Nixon, Watergate, you know the rest
Roe v. Wade
American Grafitti
Brando takes the Oscar for Best Actor in The Godfather
Nuclear Magnetic Resonance (NMR), the technology behind MRI scanning, is developed.
Nursing in 1973 . . .
Typical nursing cap from the 1970′s. Little did we know that these were on the verge of extinction as the anti-cap movement was gaining momentum.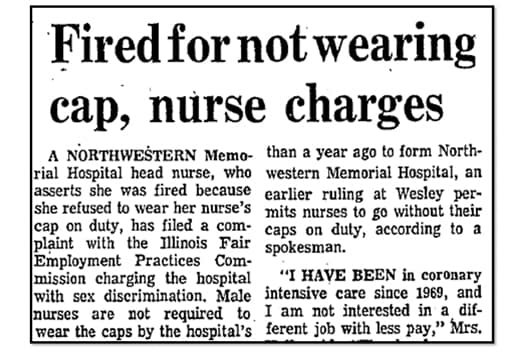 In 1971, a letter to the editor of American Journal of Nursing read "Why, oh why, don't we get rid of those caps?", foresight perhaps?  Fast-forward a decade and they were on their last leg.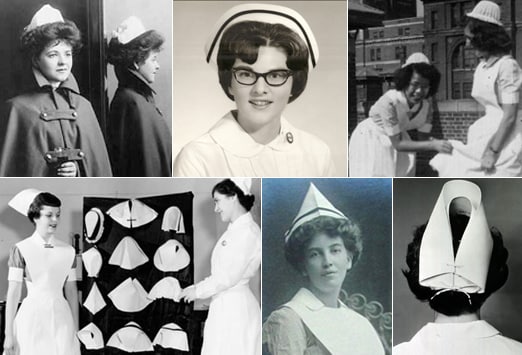 When we think of nursing in "the 70′s", the cap, starched white uniform (complete with the original "granny panty" and white pantyhose), and polished white shoes all come to mind.         Something like this. . .
And just for total throwback fun – Here's what they were wearing when they weren't on duty!!!
If you were rockin' nursing in the 70′s, leave a comment with your favorite (or not so fave
) memories or stories!